University
Anne-Laure Chaumette, Vincent Duclert and Thomas Hochmann. College should denounce anti-Semitic offensive – Tribune Juive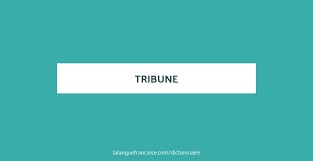 While Nazi symbols were found at several universities, three scientists denounced the trivialization of anti-Semitic violence and called for everyone to mobilize.
In October, Nazi symbols were found in a college in the Ile-de-France region. Taken to court and prosecuted, such acts attack the entire university community, which is increasingly confronted with it: University of Nanterre, University of Grenoble, University of Créteil, HEC, Sciences Po Giebel in Paris…
This anti-Semitism in the university environment is part of a larger context: inscriptions on the streets of France, on the doors of apartments, repeated crimes against French people who are deliberately murdered as Jews. The violence of the words exposed is so many acts of terrorism that threaten the daily existence and lives of fellow citizens hunted by racial hatred.
Anti-Semitism is rampant in our country. We saw it in the first "yellow vest" demonstrations at the end of 2018, in the parades against the health card, in the violent demonstrations against marriage for all. The radical nature of certain struggles seems to require expressions of anti-Semitism.
This phenomenon helps to downplay anti-Semitic violence and its historical and philosophical significance. And this while the far right seeks heads and ballot boxes around the world, particularly in France, where the National Assembly is now targeting the chair of the National Assembly Working Group on Antisemitism.
Would anti-Semitism become a public expression like any other? From Emile Zola in the Dreyfus Affair to Albert Camus, who wrote in January 1952 that "Anti-Semitism cannot take advantage of any intellectual tradition. It's nothing regarding Intelligence. (…) The problem, therefore, is not so much to know why anti-Semitism persists as to know how this terrible appetite (this deformity, as Nietzsche said) has not been appeased by the millions of victims offered to it in the present"
The author of pest recalls an obvious fact that is often defended, claiming that he is too extreme, that he ignores the specifics of contemporary anti-Semitism, that he does not distinguish between its different forms, that he overly blames society. And yet the evidence is historically true: anti-Semitism leads to annihilation.
The post-war democracies, in France as in Germany, were built precisely against these totalitarian systems, which had carried out a program of human annihilation that threatened all of humanity. The fate of the Jews of Europe and the Tutsis of Rwanda makes it clear how far the organized persecution of a minority group can lead: annihilation at the end of a genocidal process.
To reduce the historical significance of the Holocaust to its victims alone is to condemn yourself to not understanding the mechanisms of annihilation and therefore to allow it to happen again. The programmed extinction of the Uyghurs in Xi Jinping's China, the threatened annihilation of Armenia by its Azerbaijani neighbors are contemporary illustrations of this and should warn us.
Endless anti-Semitism prepares new human catastrophes. But now we know where it came from and where it's going. It is our strength to invent the struggles of today and tomorrow.
When Nazism resurfaced openly in France with the negationist offensive on the gas chambers, Raymond Aron and François Furet decided in 1982 to convene a major international conference on the subject of "Nazi Germany and the Holocaust of the Jews" at the Sorbonne.
In view of the anti-Semitic offensive in places of knowledge and learning, universities today have to react, denounce and inform. Academics from Paris-Nanterre chose January 27, 2023, to commemorate the liberation of the Auschwitz-Birkenau camp, which killed more than a million European Jews — including those extradited by the "French state."
We need to assess the risks that anti-Semitism poses to France as a whole. For democratic societies, this is a matter of life and death. Beyond the eminently moral reflex of solidarity with the victims that prompts us to act, concern for the national interest could and should guide individual choices in the fight against anti-Semitism so that it remains humanity's shame and not its grave.
Anne-Laure Chaumette is Professor of Public Law at the University of Paris-Nanterre; Vincent Duclert,
Researcher at the Raymond-Aron Center for Sociological and Political Studies; Thomas Hochmann,
Professor of Public Law, Paris-Nanterre University
---
A word from Edith Ochs
"As this column in Le Monde confirms, French universities are not spared. Nobody wants to believe it, it was good to imagine that the problem only affects American universities because we had testimonies on the subject. More and more worrying testimonies.
But until we talk about things, they don't exist. As long as they don't appear in Le Monde… it's fine. no waves
And procrastination makes it all the more difficult for us to change the course of things.
This is how far-right anti-Semitism is resurfacing, and this forum warns about this phenomenon within the university itself.
If we want a symptom to illustrate this, we can report this video that I receive, a video in which the humorist from France Inter, Charline, reveals that in the church of St Roch, rue St Honoré, a Mass was held to commemorate the 70th anniversary of the death of Charles Maurras. Maurra's worthy heir to Drumont, two major figures in French anti-Semitism. About forty young people, "thirties", were present.
However, the anti-Semitism that is killing and rotting society in France today is Islamist anti-Semitism. However, not a word is said on this subject here, which casts doubt on the effectiveness of the sequel.
This anti-Semitism awakening in the extreme right amplifies the anti-Semitism that is already wreaking havoc in our country. It also confirms that we didn't know how to get around it. By refusing to name it, we refuse to see it, we refuse to address it.
We let it flourish.
And he's thriving. But the academic signatories to this forum are right: it is indeed in the national interest.
And there is urgency."
© Edith Ochs