online education
Giving Tuesday – Think about a world constructed on shared humanity
Why did you decide to start a campaign related to Giving Tuesday?
When Covid-19 hit our world in March 2020, we really became aware of our interdependence. Our NGO supports children around the world growing up without the care and protection they need because we firmly believe that no child should grow up alone. Our work is a global movement and in that sense aligns with Giving Tuesday.
Without the solidarity and generosity of our friends and donors, we could not do this work for these children. It is a vision we share with Giving Tuesday that calls for shared humanity and true generosity. We discussed the idea of ​​starting a new campaign and launched it last year, 2021.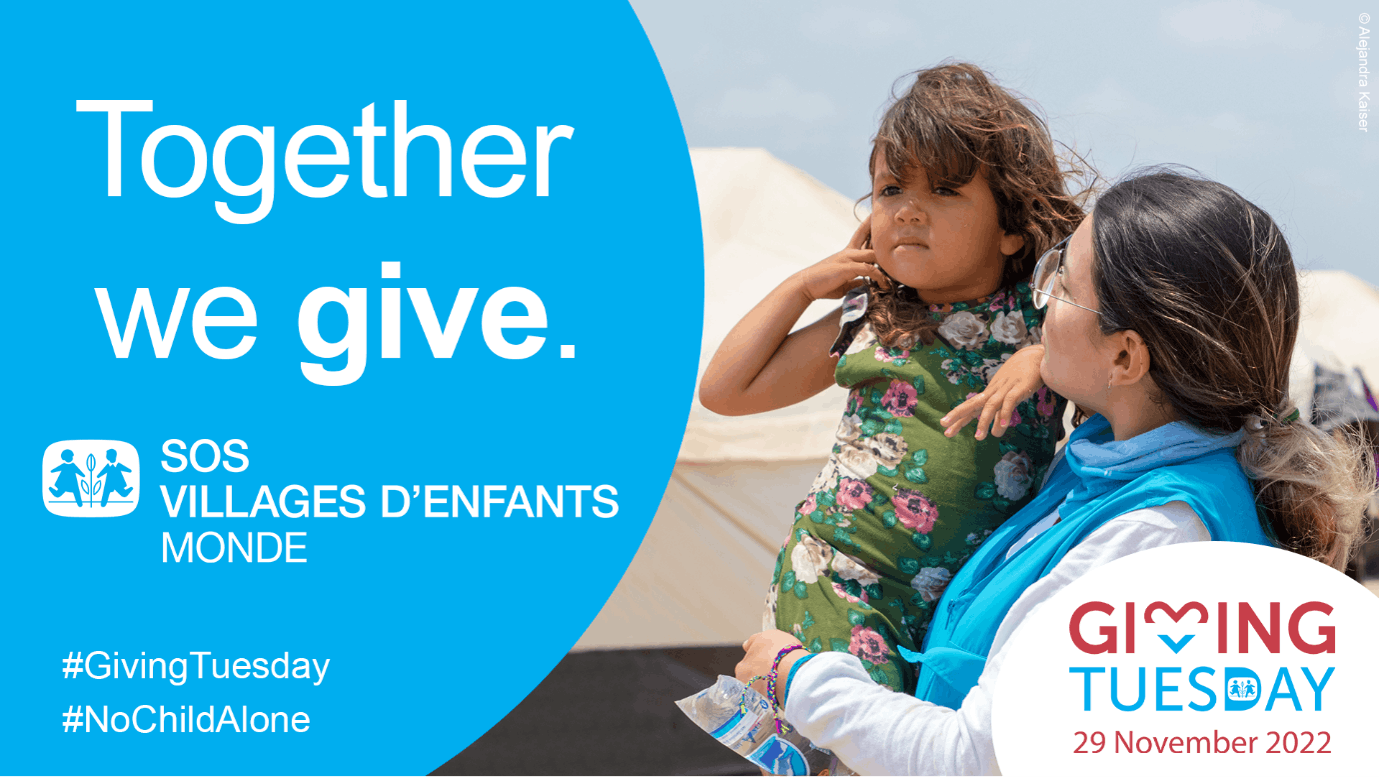 To see our Giving Tuesday project go to youtube.
What message would you like to share?
We want to make as many people as possible aware of our important work for the world's most vulnerable children and say to everyone: join the movement and give, be it a little of your time, your money, your influence within yours community, online or in person. Every act of generosity counts, and everyone can contribute in their own way to building that better world we all want to live in.
Last year we were able to raise more than €7,000 for children affected by famine in the Great South of Madagascar, an immense crisis caused by climate change. Partner companies like Baker Tilly, Banque Havilland, Casino 2OOO, PayPal and Wavestone have been on our side and we thank them for that. So many children need our support.
What projects are you currently involved in?
In several development and emergency aid programs. Depending on the local situation and needs, they focus on nutrition, mental health, education, rehabilitation or resilience of children and families. These projects have an enormous impact. In 2022 we support 28 projects for more than 30,000 children and adults in 15 countries.
Of course we support the work of our colleagues in Ukraine, who take care of the families left in the country. Other teams help those who have fled the war and found refuge in host countries. We do not forget the other vulnerable children around the world who grow up without family care, suffer crises or live deprived of their rights, especially girls. We believe that every child has the right to quality care. This implies a safe and supportive environment in which the child can grow and reach their full potential. Everywhere, we work with communities and states to provide loving homes for children in need of alternative care and to prevent family breakups. These children shape our world just like we do, and if we want to make a difference, we have to help them. Thank you for every action launched on Tuesday, November 29th, if not before or after that day of Giving Tuesday celebration.
More information about sosve.lu and further youtube.