online education
"Many Africans Are Now Turning To Crypto Property": Interview With Binance Afrique Francophone Director
After a brilliant career in traditional finance in France and the United States for companies such as Société Générale or American Express, Carine Dikambi decided to live in Africa to help revitalize the local economy of the continent. She has been the director of Binance Francophone Africa for almost 2 years. We were able to interview him to feel the pulse of DeFi on the ground and get to know his vision for the future of the blockchain ecosystem in Africa.
Do you think Africa is expecting from DeFi what banks and some governments have not always been able to deliver?
Without doubt. Although the field of decentralized finance (DeFi) is relatively new, I believe people across the continent are starting to see the positive impact of DeFi. Currently, a large majority of Africans are not as globally connected financially, with a large proportion unbanked and thus generally having limited access to these financial systems.
As such, Africans are poised to turn to DeFi to make funding more transparent and accessible. These technologies make it possible to facilitate the transfer of value and make better use of resources without having to resort to an intermediary.
In essence, DeFi represents a chance for the people of the region to gain access to a non-bureaucratic, faster, more profitable and ultimately more transparent system.
CZ (Changpeng Zhao, CEO of Binance) has recently made several trips to Africa. Who did he meet? What were the reasons for these visits?
CZ visits in particular are a big part of our mission to connect directly with Binancians in Africa and around the world. During his travels in Africa, he usually meets with various heads of state and regulators to discuss regulatory frameworks and/or crypto education and philanthropic efforts in respective countries.
Binance has experience working with various governments around the world to help those governments actively stay abreast of ever-changing developments in the crypto industry and use this to shape industry regulation. Additionally, our educational initiatives are a big part of the growth in crypto adoption and understanding of space.
Therefore, we discuss the educational efforts that Binance can undertake in these countries in cooperation with the respective universities to promote financial literacy.
The main goal is to discuss and promote the creation of systems that increase monetary freedom, drive blockchain adoption and enable greater financial accessibility for Africans.
Two Africans have been appointed to Binance's Global Advisory Board. Why is this decision important for the continent?
Binance's Global Advisory Board (GAB) consists of leading experts in public policy, government, finance, economics and corporate governance. The two African board members, Ibukun Awosika and Leslie Maasdrop, bring extensive experience and expertise in the financial sector that could benefit the sustainable development of the industry in Africa by providing much more focused input on regulatory issues and the most challenging and sensitive compliance issues, faced by crypto, blockchain and web3 in Africa.
Feel like Africans are embracing DeFi?
Absolutely. Africans are beginning to understand and embrace these technologies as limited access to traditional financial systems means there are many untapped resources that they may not have had before and can access now. Take cryptocurrencies as an example: one of the main benefits of cryptocurrencies' decentralized model is putting power back in the hands of users. With millions of people in the region living below the poverty line, it is only natural that more and more people are looking for innovative and non-traditional ways to create wealth. Many Africans are now turning to crypto assets to create wealth and gain financial freedom.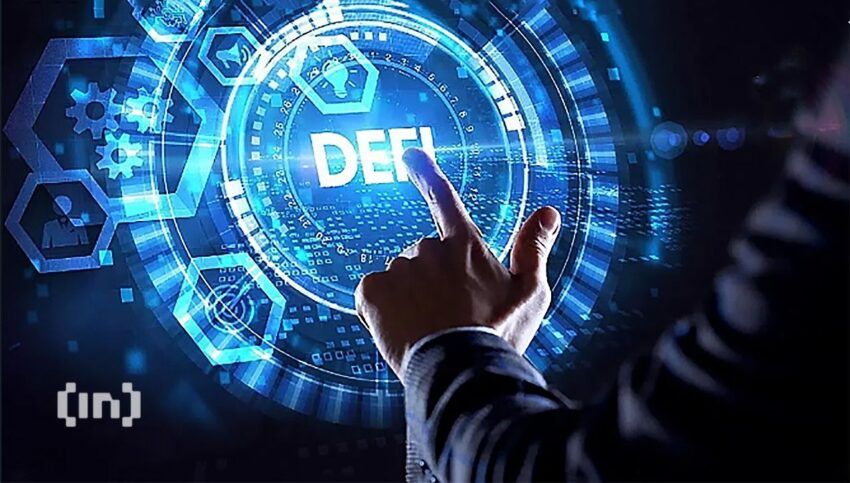 However, as a young industry, there is still plenty of room for learning and growth. For this reason, it is of the utmost importance for us at Binance to educate locals about the immense benefits of these technologies. I am confident that with the right education, the people of the region will continue to embrace these technologies.
What are examples of use cases that citizens in Africa have established with blockchain in general and Binance in particular?
Africa is a unique continent with unique challenges, and there are many cases of extensive use of these technologies across the continent.
Today's traditional banking services can be limited in terms of transaction times, costs and difficulties in exchanging currencies. Blockchain has gained widespread acceptance due to its ability to simplify these processes for Africans, whether it is remittance, cross-border transfers or settlement. We have also seen that these technologies have recently been adopted by some traditional banking institutions.
Additionally, as more people invest in digital currencies, it is quickly becoming a widely accepted payment method in the region. Merchants are starting to accept bitcoins to pay for goods and services, revolutionizing the payment process for locals.
Earlier this month, Binance Pay integrated with an online marketplace, DigitalFlyer®, to allow businesses to sell their products, goods or services and get paid instantly with ZERO% fees. Member companies can thus accept cryptocurrencies as a means of payment.
Surprisingly, we have also seen African developers benefit immensely from the NFT (Non-fungible Token) market and its technology. People are beginning to see the potential of NFTs because they enable not only ownership but also wealth creation, with artists being able to make a living selling their works as NFTs. Binance has been able to harness the power of this technology to support and nurture innovative creators by showcasing African talent on the Binance NFT Marketplace.
In 2021, Djimon Hounsou, Hollywood star and Beninese model, and LÁOLÚ, famous Nigerian painter, exhibited their digital artist series "Time To Heal" on Binance NFT Marketplace. The goal of this campaign was not only to showcase the beauty of art, but also to transform its artistry and creativity into meaningful global actions targeting social and humanitarian issues.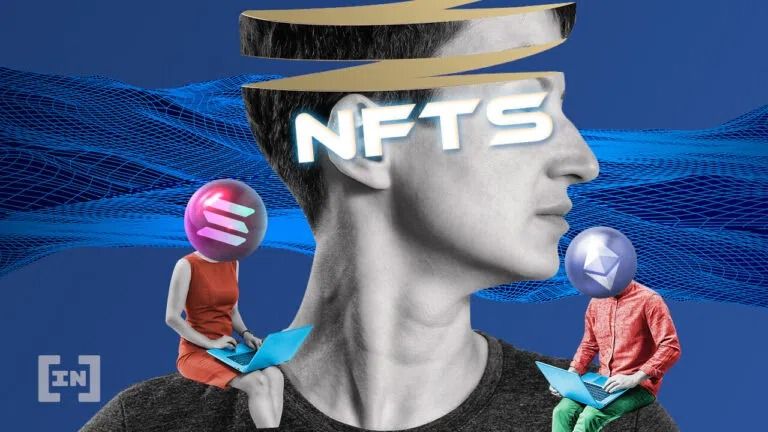 NFTs are changing the digital art landscape. It is exciting for us to welcome creators from Africa as we see the profound opportunities that NFTs and blockchain bring to the entire continent.
Overall, the ability to build wealth through blockchain has been a key use case for people in the region. As the most open and inclusive system, cryptocurrencies and blockchain allow people access without any prerequisites or qualifications. In this way, more and more people who would not have had such opportunities are empowered to create wealth.
What are Binance's ambitions, particularly in French-speaking Africa?
Cryptocurrencies, and blockchain technology in general, are well positioned to address a range of economic challenges in Francophone Africa. Binance has focused its efforts on Francophone Africa to bridge this gap and increase cryptocurrency adoption, thanks in particular to:
Binance is committed to providing crypto beginners in the region with resources for lifelong financial and professional development. Binance has educated over 600,000 Africans about cryptocurrencies, ensuring crypto enthusiasts are well-armed with the right information and not falling for bad actors.
Recently, we opened a cryptocurrency education center in Yaoundé, Cameroon, the first of its kind to provide resources and training to young people across Francophone Africa.
We intend to host several events and trainings to educate enthusiasts about and make a living from the opportunities in the crypto space. We want to provide the people of the region with the resources they need to thrive within the ecosystem.
Through the regular training and services offered, Binance creates new employment opportunities for French-speaking Africans. Many of them come out of poverty and acquire new skills to remain employable in the world.
For example, users who have registered and been accepted into the Binance P2P Merchant Program can now provide liquidity to buyers or sellers on the platform, making a living from the comfort of their own homes. . Traders conduct multiple transactions per day and make a profit on each transaction.
User Safety and Protection
Binance has a strong track record of working with regulators and policymakers to shape policies that protect consumers, encourage innovation, and advance the blockchain industry. As these technologies continue to be deployed, the safety of French-speaking users is Binance's top priority, which is evident in all of their activities and interactions with the community.
From September to October, the Blockchain Meet up Tour took place in Benin, Togo, Ivory Coast, Cameroon and Burkina Faso. What were the results?
The Dating Tour of Francophone African Countries was an important step in boosting crypto adoption in the region. For example, they have helped create a sense of community for crypto newbies and enthusiasts. The community is an integral part of the blockchain industry and through these encounters we are able to create and encourage opportunities for offline connections, learning and experience sharing in the crypto space.
More importantly, education was a huge benefit of the Meetup tour. The tour not only helped to democratize and deepen cryptocurrency adoption and accessibility in Francophone Africa, but also allowed attendees to better understand cryptocurrency fundamentals, spot scams and protect their journey in the crypto ecosystem.
Overall, the outcomes of the meetings were a major step forward in adoption, advancing blockchain education, and promoting a sense of community and understanding of crypto in the region.
Disclaimer
All information on our website is published to the best of our knowledge and belief and for general information purposes only. Any action taken by the reader on the basis of information on our website is entirely at your own risk.