University
Proof-Primarily based Dentistry & Greater Schooling Synchronous Congruence OR Time Lag?
If we have to mention one very French feature in politics, and in medical politics in particular, it is the constant difference between good official intentions and actual practice. To stay only in the medical field and focus on its only medical-buco-dental component, I admit that I was challenged by the editorial of our colleague Frédérique d'Arbonneau in number 26 of the June ID 2022. So we learn that medicine would have prevailed through evidence at our universities at the turn of the 90s…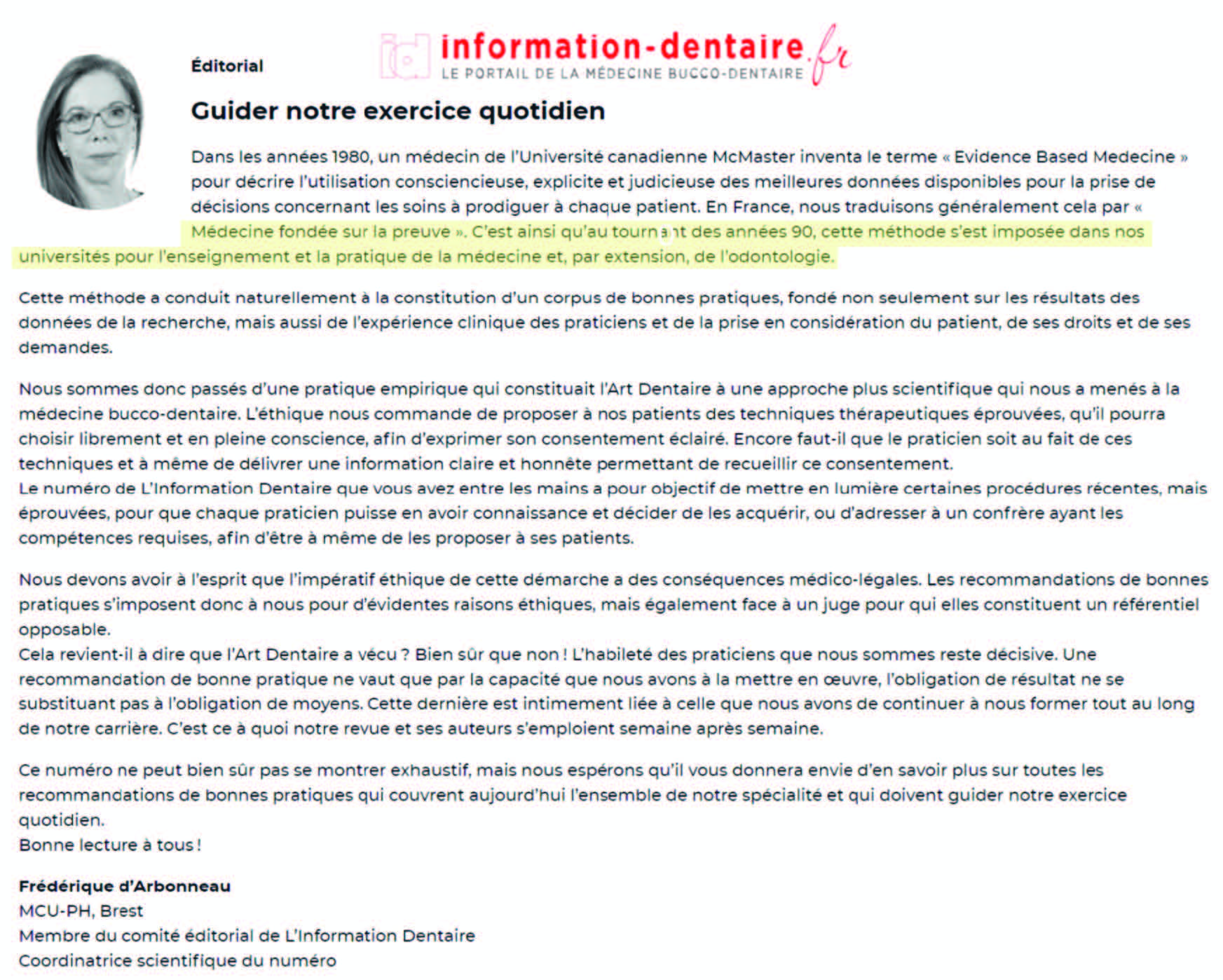 A statement I do not agree withespecially in the field of implantology.
This specialty certainly imposed its effectiveness through evidence in most Anglo-Saxon countries from the late 1980s onwards, but it only meddled in France (through the back door) through the boldness and audacity of a few isolated practitioners, fond of being labeled rebellious. even dissidents at the time. I personally had the opportunity to take part in the creation (end of 1986) of the 1st Parisian implantology service in Garancière… But it was only a sub-division under the aegis of the well-established surgical service. other implantology departments were then set up in Lyon, Marseille and other cities, on the same model as our Paris department, protected under the timid cloak of the University Association of Implantology.
Admittedly, we were intruders whom the university's doxa eyed suspiciously, waiting for the slightest misstep that would bring us shame.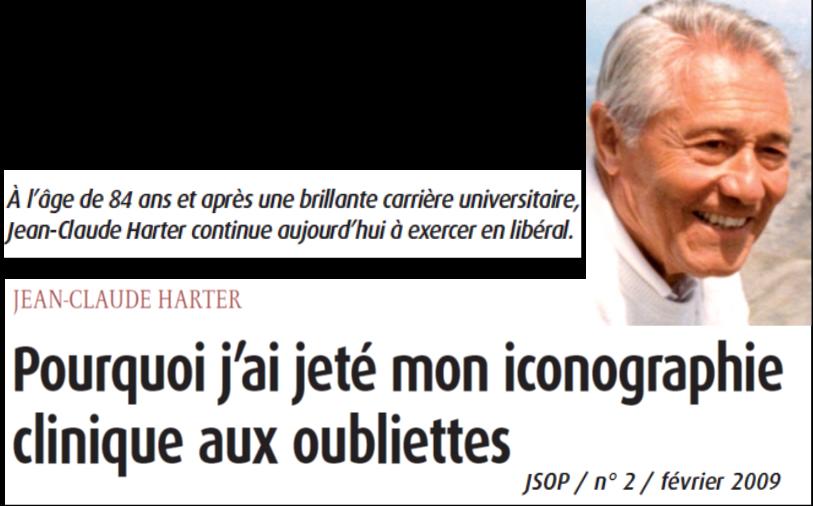 Whatever one may say, like the Quai d'Orsay and its rigidly independent official foreign policy line
the executive, the French university obeys rules that are almost orthodox conservatism, so things move very slowly… and certainly not at the same pace as the emergence of new scientific data.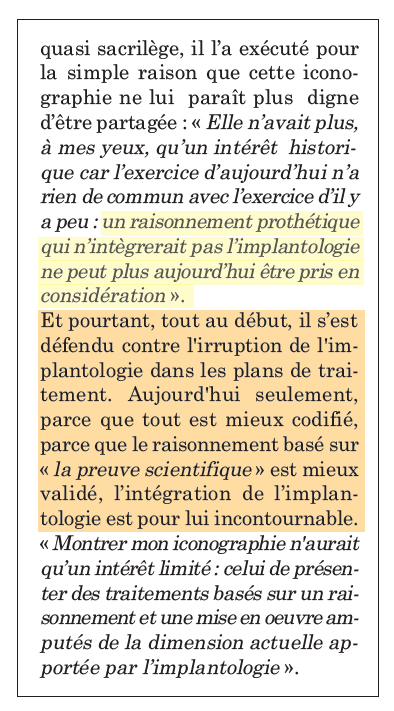 I have already had the opportunity to denounce this immobility in an article I published in 2016:
CLINICAL COMMON SENSE VS AND AGAINST INSTITUTIONAL DOGMA
http://online.fliphtml5.com/huvk/tfke/?fbclid=Iwar0laHbaPuewqu7ZdMY9NkLcz8meK9bce hVtOEFztjoy7JmzOHdEcJ6Ey-I#p=12).
This conservative conservatism towards implantology culminated in the belated statement of one of our famous prosthodontics professors… In 2009 (Journal de la SOP nº 2 for the month of February), some 24 years after the publication of the work of the Swedish School, the presented impressive results after 15 years of research and clinical application of the concept of osseointegrated implantology.
Twenty-four years behind the data obtained from sciencethat is to say about twenty promotions of practitioners schooled in ignorance, even in denial of this universally recognized discipline…
With all due respect to our university professors (a body I belong to), I would like to remind them that they have the right and even the duty to constantly question our heritage – scientifically and medically, but by no means to rewrite history by acquiring undeserved virtues!
Editor's note
The subject of this second part related to CLINICAL CONTROVERSIES, discussed by Dr. Michel ABBOU, we will be happy to publish it in our next issue dedicated to formation, which will be published on January 10th.
l The well reasoned reactions of 2 practicing university practitioners: Dr. Jacques VERMEULEN and Dr. Pascal KARSENTI.
l Professor Patrick MISSIKA's arbitration, particularly on the legal aspects of this issue. We also grant Dr. Frédérique d'ARBONNEAU, author of the editorial at the heart of this controversy, a right of reply.