Growing up in the Mar Elias refugee camp, Manal Makkieh knows the problems that arise there very well. The young Palestinian refugee, who is pursuing a master's degree in social work at Gothenburg University (Sweden), has set up a center at the camp to help women in her community. "The nature of my Masters pushes me to complete each semester in one country: Portugal, Norway, Sweden. I use my stay in these different countries to observe their social protection systems and get inspiration to set up programs at the camp," she says.
Graduated from Lebanese American University (LAU) with a Masters in Social Work and Community Development in 2019, she says: "As part of my studies at LAU, we looked at the issue of ex-convicts returning to prison. I have worked with women prisoners and found that one of the reasons why women return to prison is that there is no rehabilitation or support to facilitate their reintegration into society. I have wondered about the refugee women who go to prison and I have discovered that this community exists and that these women are often abused. Inspired by this experience, Manal went to Georgetown University in the United States to learn how to run an NGO that works with these people. "This is how Kayani was born. Originally an initiative to provide psychological support and a rehabilitation program for women after detention, Kayani has evolved into an initiative that helps all Palestinian women through mentoring, education and psychological support. "I quickly realized that many women need support, not just those who have committed crimes. »
Mental health, education, mentoring and more
The Kayani Center offers vocational training, mental health training, sex education classes, and education and literacy programs thanks to the many organizations it works with. "We have a monitoring and assessment team that assesses the issues faced by these women through specialized services and tools, and we create short-term programs that meet the needs of the community," explains the young founder. This is how the current educational program was born, a literacy program aimed at those who have not been able to go to school this year, but also at those who have never been. Kayani also offers employability workshops, as well as meditation, self-care, and yoga classes.
Another successful program is mentoring. This is an online program that connects young girls from the camp with international mentors and aspiring leaders. You will be accompanied over a period of three to six months, set professional and school goals and get started. "It is a very successful program because it is not easy for women living in refugee camps to find job opportunities. By putting them in contact with international mentors, they start to open up to their dreams in all areas that interest them and that motivates them to work on themselves and move forward," explains Manal Makkieh, pointing to the limitations that be exercised in certain sectors on the employability of Palestinians in Lebanon. "Kayani also includes a mental health management program, a first within the Mar Elias camp," she adds.
Kayani participates in One Young World
The project set up by young Manal Makkieh caught the attention of the international community. At the invitation of the Dutch Ministry of Foreign Affairs, the master's student attended the annual One Young World summit in Manchester in early September, which was attended by leaders and agents of change from around the world. This five-day summit allowed him to gain visibility for Kayani and meet leading global organizations in the humanitarian field. "I had the opportunity during this summit to meet Prince Harry and his wife Meghan, as well as other founders of NGOs and Palestinian refugees," she said.
The young student is currently hoping to register Kayani as an NGO in Europe, since as a Palestinian refugee it is impossible for her to register in Lebanon. "Once registered, I would like to open centers in the other refugee camps, especially in the North and South regions, because services rarely arrive there and are often concentrated in Beirut," she concludes.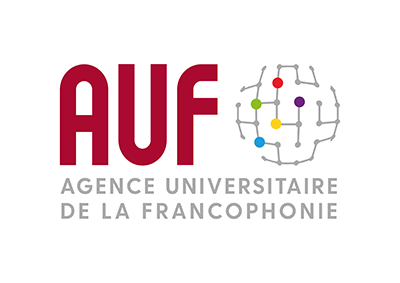 Growing up in the Mar Elias refugee camp, Manal Makkieh knows the problems that arise there very well. The young Palestinian refugee, who is pursuing a master's degree in social work at Gothenburg University (Sweden), has set up a center at the camp to help women in her community. "The nature of my master's drives me to finish every semester…