Home schooling
Technological malfunctions and distraction undermine worker effectivity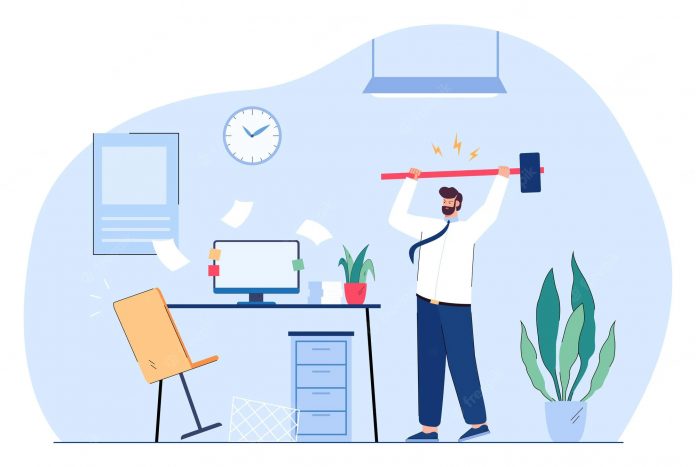 Bugs, connectivity issues, app quality, daily distractions or even enforcement of restrictions: so many obstacles for employees. As much as half of them say they prefer to work from home.
According to the latest study from Nexthink, a leading player in managing the digital employee experience (DEX in English), there is still a long way to go to iron out the difficulties in performing their daily tasks and improve the productivity of theirs. Blame technological malfunctions as well as concerns from colleagues as the main sources of frustration.
The report, which covers 1,000 employees in the United States and Europe, gives an accurate picture of the perception of the use of digital work tools by employees. Among this representative sample, a strong majority, or 93% of respondents, say technology hinders their productivity in one way or another. Another lesson, the second problem hindering the efficiency of the respondents is "distraction caused by colleagues", especially for those working in the field. Thus, 55% of respondents say they prefer to go home to perform their work optimally. A figure that will be confirmed by additional studies. In addition, 33% of respondents admit to turning off their smartphone or pretending to attend meetings in order to be able to focus on their tasks.
Technology as a problem and as a remedy
Digital tools are a "medicine", that is, a problem and a solution. It remains to qualify this observation, which is made by Yassine Zaied, Head of Strategy and Marketing at Nexthink. " One of the key questions today is how IT teams can address these day-to-day challenges while balancing the individual needs of the team, all for the good of the business. If technology is our greatest asset, a thorough understanding of its pitfalls and potential seems essential to creating optimal digital experiences for employees. Among the strictly material problems, the study mentions video conferencing or mobile applications with a variety of specific difficulties for each employee. It should be noted that even a disturbance of short duration, i.e. less than 10 minutes, causes a high level of frustration. Another highlight, the top 4 reasons that discourage employees from contacting their IT department: fear of a lengthy support process, fear of not being attributed to the source of the problem, concern that the problem is either minimized despite the frustration felt or even belief that IT will not be able to help them.
According to the Nexthink study, there is still a significant gap before a good relationship of trust is established between employees and IT in the use of digital tools.