Home schooling
The Area publishes a device to fight gender-based and sexual violence within the Area of Brittany
November 24, 2022
2 minutes of reading
The International Day for the Elimination of Violence Against Women shines a harsh but useful light on a societal blight that concerns us all. For several years, the Brittany Region has mobilized to establish equal rights between women and men in all its areas of competence. After the publication in 2020 of her book about the main figures of gender equality, she publishes on the occasion of the day of November 25, a measure of violence.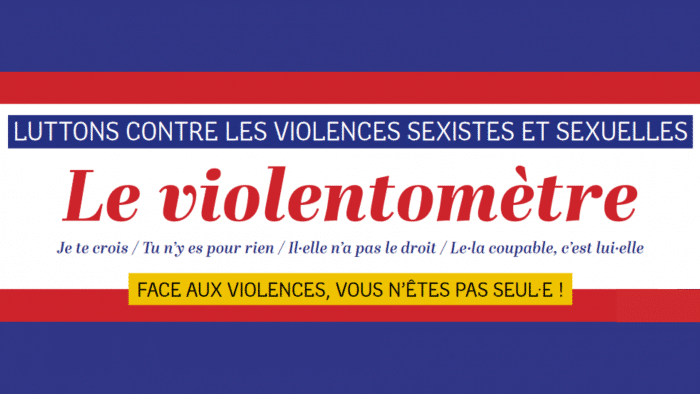 A measuring, alerting and self-assessment tool for violations of the law, this support has already been published and adapted throughout the national territory. it was it is necessary to distribute in Brittany, including the listening and waiting numbers of the competent structures, especially by department.
The objective is to establish this awareness tool, based on consent, available to all. Having been distributed to secondary schools, universities, training centers and various Breton institutions and associations before November 25, it is now available in paper version upon request from the Region ([email protected]).
What is consent?
It is the fact of giving consent in a conscious, free and explicit manner at a certain moment for a precise situation. Everyone can reconsider this choice when they want and for their own reasons, without having to justify it and without being pressured.
The numbers are still alarming
In Brittany, as elsewhere, domestic violence has increased significantly, especially during periods of confinement. Although the society, better informed, is more attentive: complaining at home, in the hospital, to a friend is already possible today. But the "dark figure", that of violence that takes place in the privacy of homes, must still be denounced.
Already in 2000, the national survey on violence against women in France (ENVEFF) showed that young women between the ages of 20 and 24 more often declared that they had been victims of spousal violence (15% during the previous twelve months) than all women . (10%). In 2021, the "Comment on s'aime" conversation offered by the association En avant tout(s) proves that the almost exclusive nature of more than 3000 anonymous and free exchanges were carried out with women, mainly between the ages of 18 and 24. and with approximately 15% of minors. Most testify to acts of violence in their couples.
Internal actions
Since 2020, the community has set up two cells against gender-based and sexual violence at work:
a listening and information center to support victims as well
one dedicated to dealing with situations, processing the report, protecting and supporting the victim.
Long-term commitments
In addition, the Region has requested better clarity of teaching methods regarding the prevention of violence within health and social facilities; she participated in instilling a regional dynamic against gender-based harassment and violence in higher education and scientific research and is committed to raising the awareness of elected representatives of the District Council against this attack on women's dignity.