scholarship
The Native Inventory Change – Entreprises Journal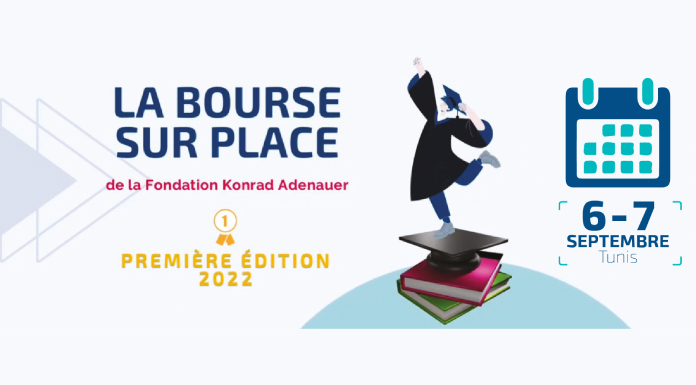 The KAS support program for young Tunisian talents who are completing a master's degree in Tunisia.
Thanks to KAS, we continue to train during our stay in Tunisia.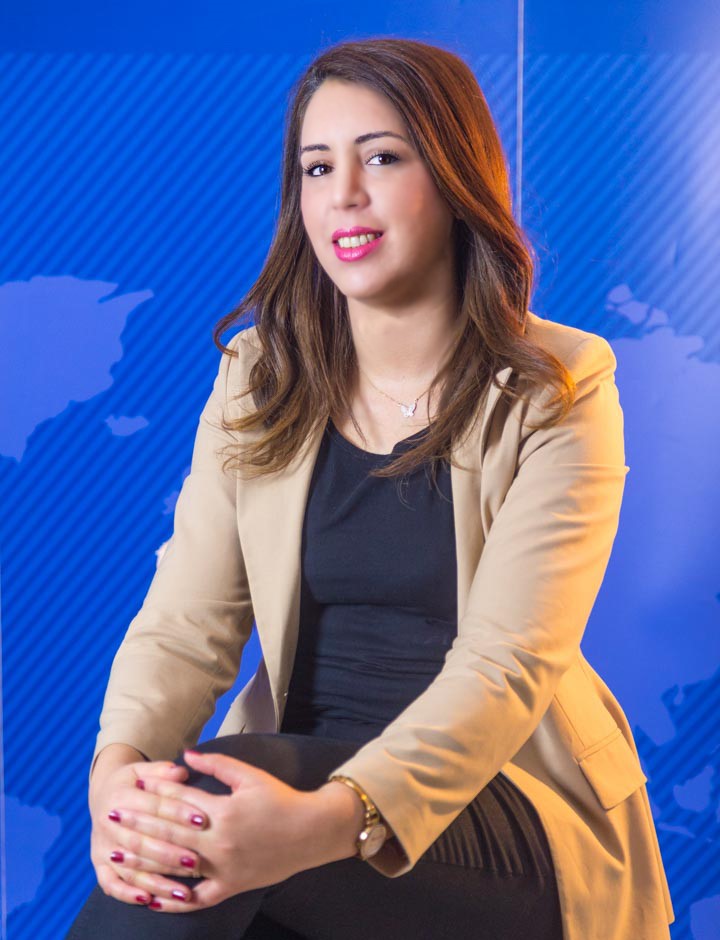 Ms. Imen Nefzi, responsible for the KAS program, will present this scholarship to us in more detail
Why this scholarship?
Since 1970, the Konrad-Adenauer-Foundation (KAS) has been awarding scholarships to students from all over the world to continue their studies or to conduct research in their own country or in Germany.
Among the 111 KAS offices worldwide, a few offices offer Local scholarships and the Tunisia office decided to take the initiative this year to mark the 40thth Anniversary.
The KAS would like to support and accompany the chosen students to complete their studies and to accompany them to become responsible people who are aware of their inner and outer environment.
The KAS in Tunisia wants to create a network of young people who share the same values ​​of the KAS, namely: freedom, justice and solidarity, with the aim of making a contribution to shaping a socially just, ecologically sustainable and economically efficient world.
What are the selection criteria for your scholarship holders?
The "study scholarship on site" supports students of all disciplines in Tunisia who are enrolled in a master's degree or are about to do a master's degree.
The KAS is not only looking for talented students, but also young people who are committed to their communities, societies and countries, young people who behave in a socially meaningful way, and young people who are interested in and understand the importance of democracy, the rule of law, human rights and the world of today.
The KAS is looking for personalities who know how to state their goals in life and how to take a stand on various topics.
Our team is looking forward to the opportunity to get to know students who meet the KAS criteria as part of the selection day, which will be organized for the first time in September 2022.
Have you set up a system to monitor your scholarship holders?
The Bourse sur Place is certainly more than just a financial exchange. It supports the scholarship holders during their university career and in the pursuit of their professional goals.
Our 40 scholarship holders will initially have access to workshops, conferences and discussion forums of the KAS with their partners. You will also be involved in other KAS projects.
We have planned activities for our grantees according to their academic disciplines as well as skills development training.
You get access to the KAS alumni network, which today is one of the largest alumni networks in Germany and in more than 70 countries.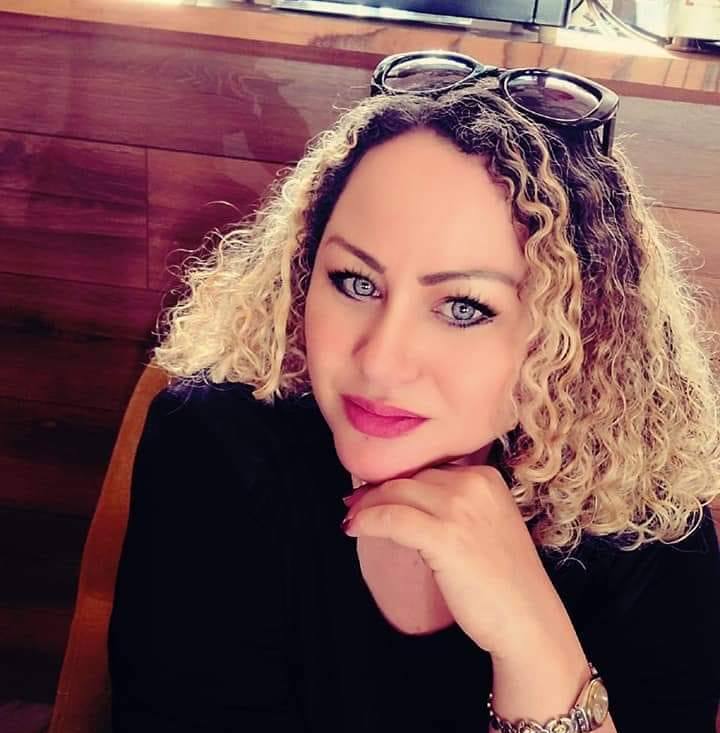 Testimony of Mrs. Aroua Zouari, scholarship holder of this scholarship
"I am one of the first students to benefit from the Konrad-Adenauer-Stiftung (KAS) location scholarship. At the time I was a master's student in international law and Maghreb-European relations at the Faculty of Politics and Political Social Law of Tunis (FSJPST) and a member of the Research Laboratories in International Law and International Jurisdictions, also I learned of the existence of the KAS Exchange on-site through our lab's activities conducted in partnership with the KAS.
I have benefited from the scholarship for two years and it has been a very enriching experience because, in addition to those of our laboratory, I have been able to discover and attend several events of very high quality organized by KAS partners (DIJIDC). , to which I have limited myself so far. In addition, thanks to this scholarship, I was also able to take advantage of a number of further training courses, which were of great use to me years later and especially now as a doctoral student at the FSJPST.
I encourage all masters students to apply for this scholarship, it is a really very enriching and formative experience not to be missed."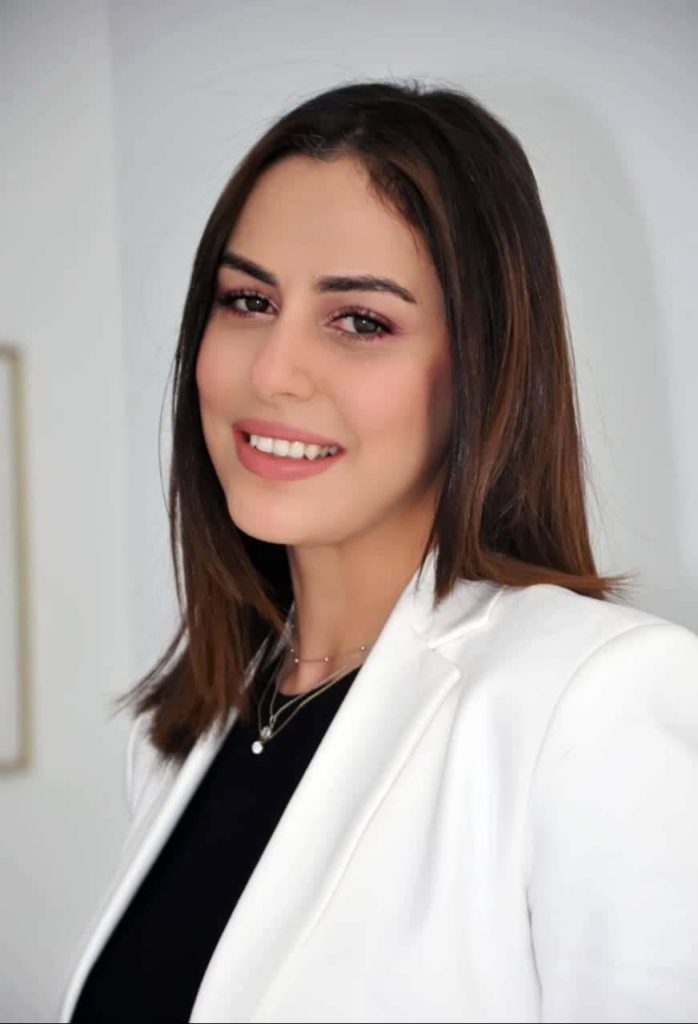 Testimony of Ms. Imène Hmili, beneficiary of this grant
"I am one of the first local scholarship holders of the KAS in its first edition.
When this program was created, I was a Masters student in International Law at the Faculty of Law and a member of the International Law and Orders Research Laboratory.
Furthermore, it was my regular participation in the activities of our laboratory, a KAS partner, that gave me the opportunity to be selected for this fellowship.
I would say with confidence that this experience paved the way for me to many enriching encounters and diverse learning opportunities that have pushed me to improve my academic background and expand my professional network.
The activities of the KAS not only affect the development of academic and professional capacities, but also personal engagement with the most relevant political and socio-economic issues, be it in a national or international context. »