It was a premiere in Venissieux. The "Appointment with my health" forum conceived by the municipality took place over two days in the Irène Joliot Curie room. Presented at the beginning of November by Michèle Picard, mayor of Vénissieux, it was intended to " Strengthen preventive healthcare and create lasting conditions to ensure access to this fundamental right ".
As the Venissieux City Council recalled in his speech, 30% of households live in a medical desert and 1.6 million people are forced to give up treatment for financial reasons or because they do not have access to a doctor close to where they live. This forum therefore had a double objective: to encourage the Venetians to take care of their health, but also to respond to several problems that are very present in the region, such as obesity, diabetes or mental illness.
So if the first day of the forum was dedicated to blood donations, with the presence of the French Blood Institute, it was also an opportunity for the city and its partners, such as the CPTS or the CDHS, to practice prevention and inform about civil actions.
Among the stalls present, residents were able to carry out numerous screenings, notably with the school nurses of Vénissieux, who carried out oral screenings or eye tests for visitors. " We have already identified some concerns from people who have come to us and we have passed them on to ophthalmologists and orthoptists. These are difficulties that can be helped, most didn't even know they had vision problems ", explains Laëtitia Dumas, nurse at the Flora Tristan school. At the age of 30, Zohal Nasradine was able to carry out his first eye test in this forum. " I'm happy, it's ok, I don't need glasses ' the young woman says happily.
Prevent risky behavior
The following day was all about addiction and risk prevention. Various activities were offered to visitors for the occasion. A frontal impact simulator and several routes have been installed to make visitors aware of the dangers of drunk driving. Aysenur, 15, tested the course: " I got glasses, so my vision was blurry and I got dizzy, then I had to run and dodge certain obstacles. It was scary ' she describes.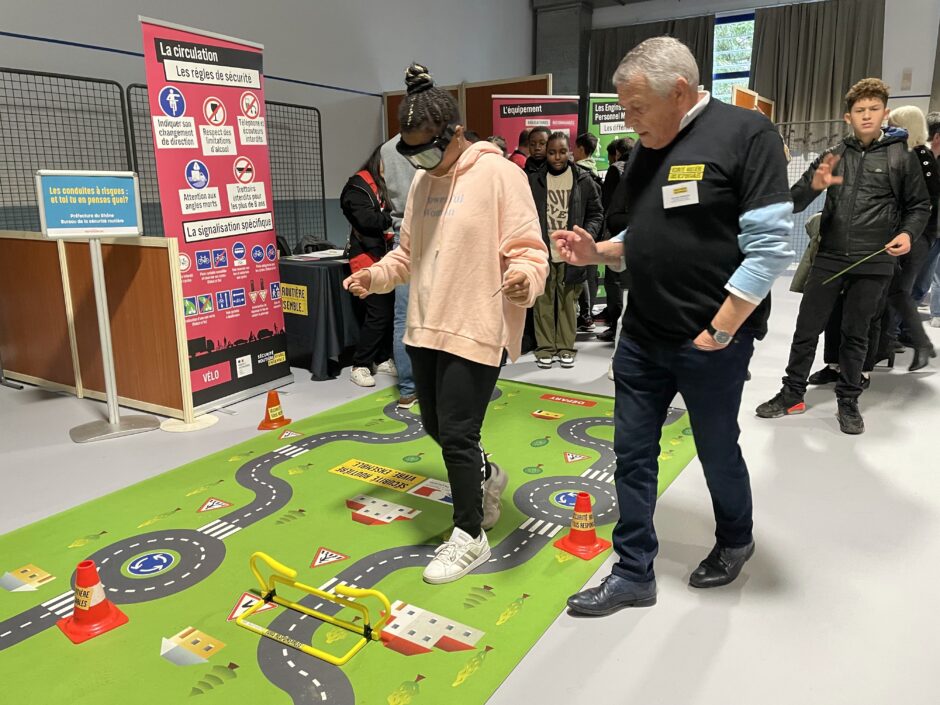 In France, almost 64% of those who postpone or forgo their care are women," There is a need for raising awareness and education about women's rights in order to improve and strengthen them ' confirms Michele Picard. Women's health was therefore a key theme of this forum, with stands encouraging women's cancer screening or educating Vénissianes on sexual and emotional issues and physical and psychological trauma linked to violence against them.
The Boris-Vian Association Center therefore accompanied eight women to the forum, including several from the Espoir du Soudan association. " We made all the stands says the mediator. Some women have had their first gynecological appointment, others are about to have full check-ups and mammograms. We were also taught a few things you should do yourself to detect breast cancer. This forum is truly an opportunity for these women and a great opportunity. »
---
Health: a right for everyone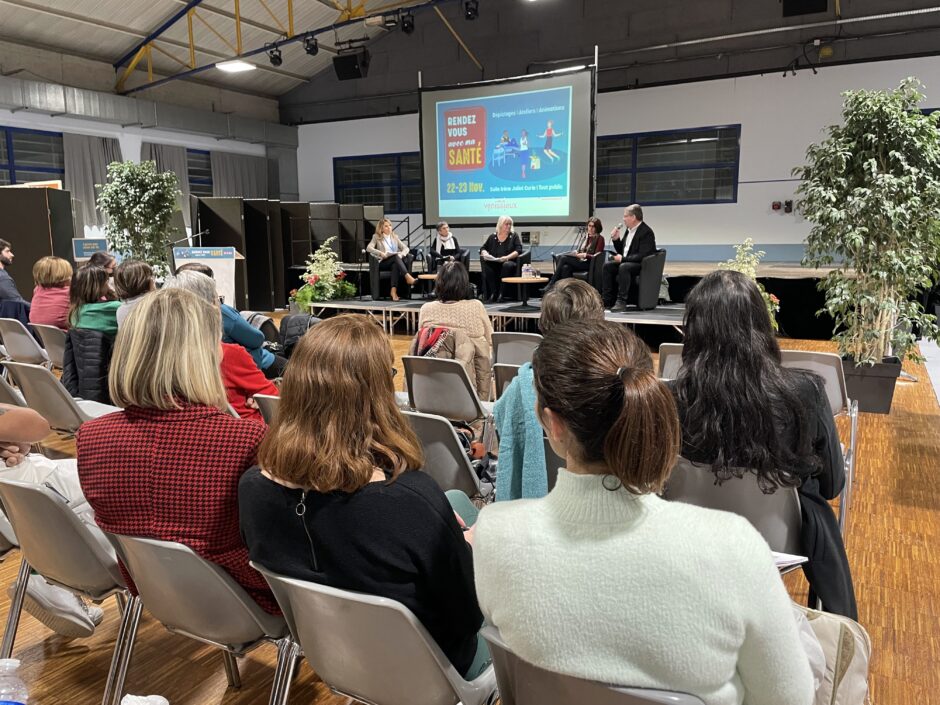 After the first day of the forum dedicated to health prevention and citizen action, a round table was held on the theme "Health: a right for everyone! Led by Pierre-Yves Ginet, journalist and co-founder of the magazine "Women Here and Elsewhere", this conference enabled Michèle Picard, Mayor of Vénissieux, Elisabeth Piegay, Regional Coordinator of Health Care Access Permanences, Laetitia Bouillot, Liberal Nurse and President of the CPTS and Maud Aufauvre, Director of the Intermed Network, to discuss health issues, particularly for the most vulnerable. " The construction site is hugerecognized Pierre-Yves Ginet. Some cities make up for the failings of the state. This exchange can allow us to take stock of what is available in the city. »
---
The right reflexes for healthy air in your home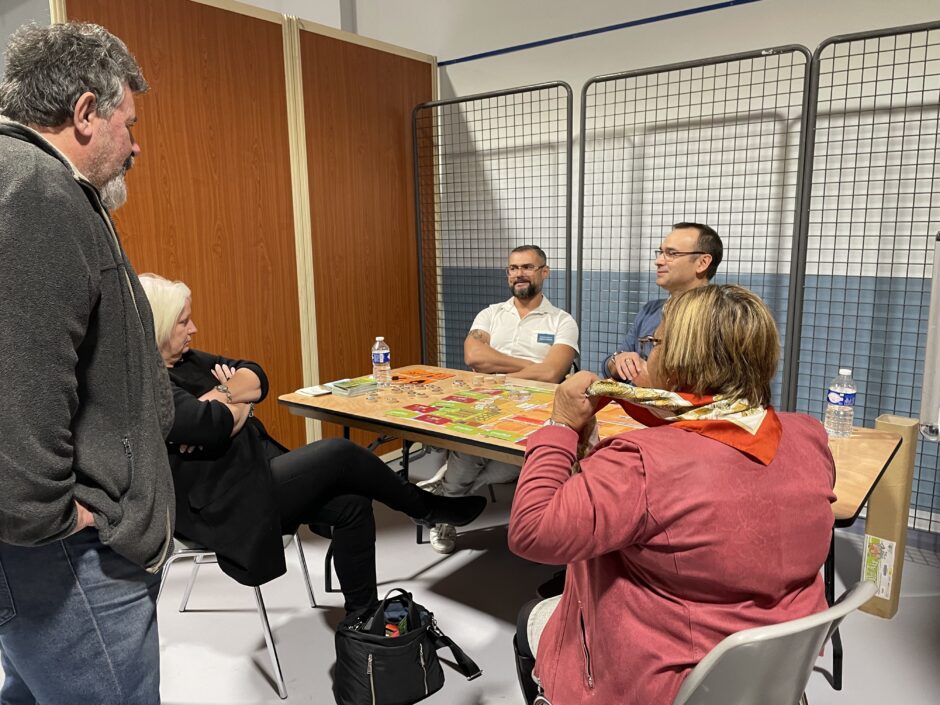 The City of Vénissieux Health and Hygiene Department put a series of questions and answers to residents to make them aware of the dangers of chemicals in their homes and the importance of freshening the air. "We want to show the people of Venice that there can be dangers that they don't see, describes Frank Guibert. PFor example, there are chemicals that everyone knows, like bleach, but scented candles are also very dangerous, they are made from synthetic products. » It also reminds the residents of the need to wash carpets or children's duvets very regularly and to ventilate a room when assembling furniture in order to remove "wood dust".
---
Prevention in social networks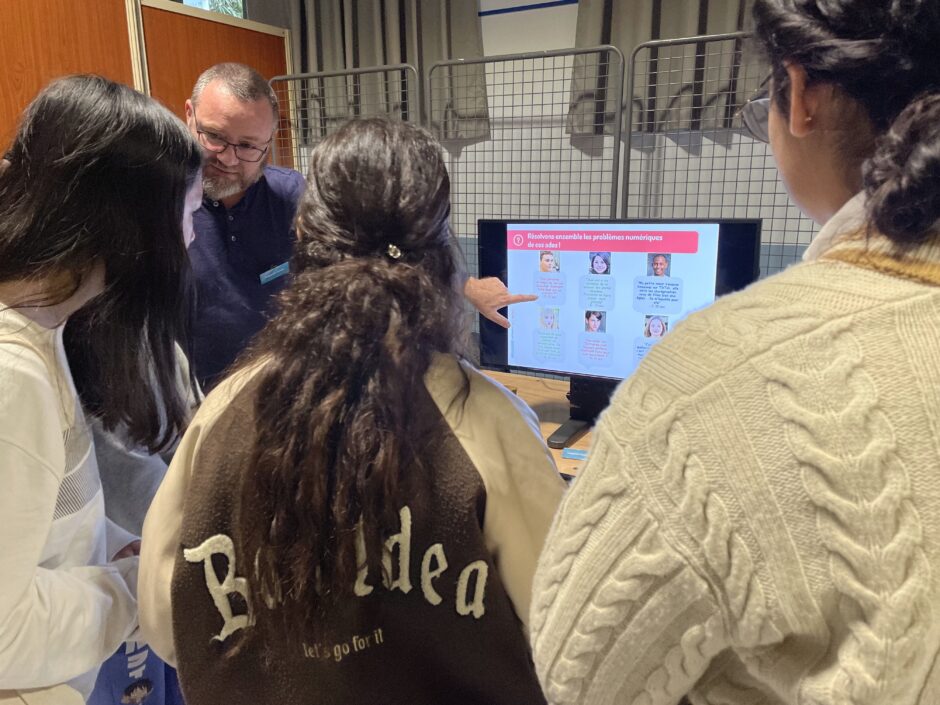 Christophe Doré, member of the "Frequency School" association, presented "Réseaux lutions", a workshop to sensitize young people to the dangers of the media and digital technology. "We have different topics like Youtube monetization, online scams, but also anything related to intimacy like online dating, pornography, sending intimate photos, etc." The opportunity for the young people present to discuss topics with the mediator that they had not previously dared to tackle. "I also remind them of the law or explain the difference between an insult and a harassment. »
---
Create awareness of sexuality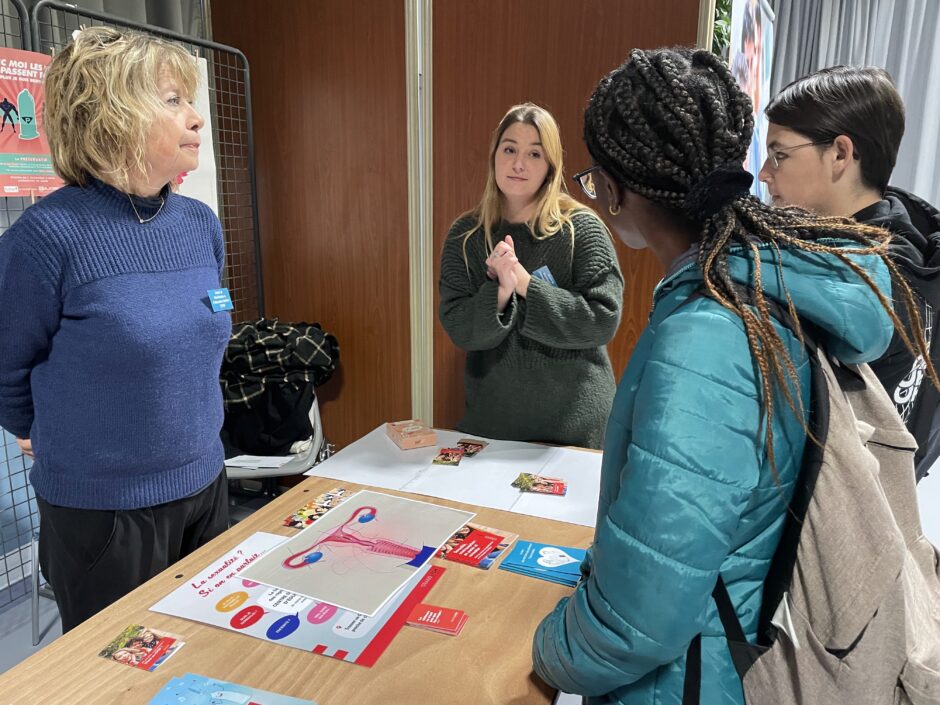 The Family Planning and Education Center (CPEF) dedicated its booth to relationship, affect, and sex life. "We had a lot of questions about contraception, knowing how to use it, what kind of protection there is, etc. Other questions were about pregnancy and childbirth. For many young people, these issues were very vague., believes Anne-Cécile Ligeon, marriage and family counselor. CPEF also took the opportunity to educate visitors about anatomy and how it changes during puberty, as well as about sexually transmitted diseases.
---
Be aware of your food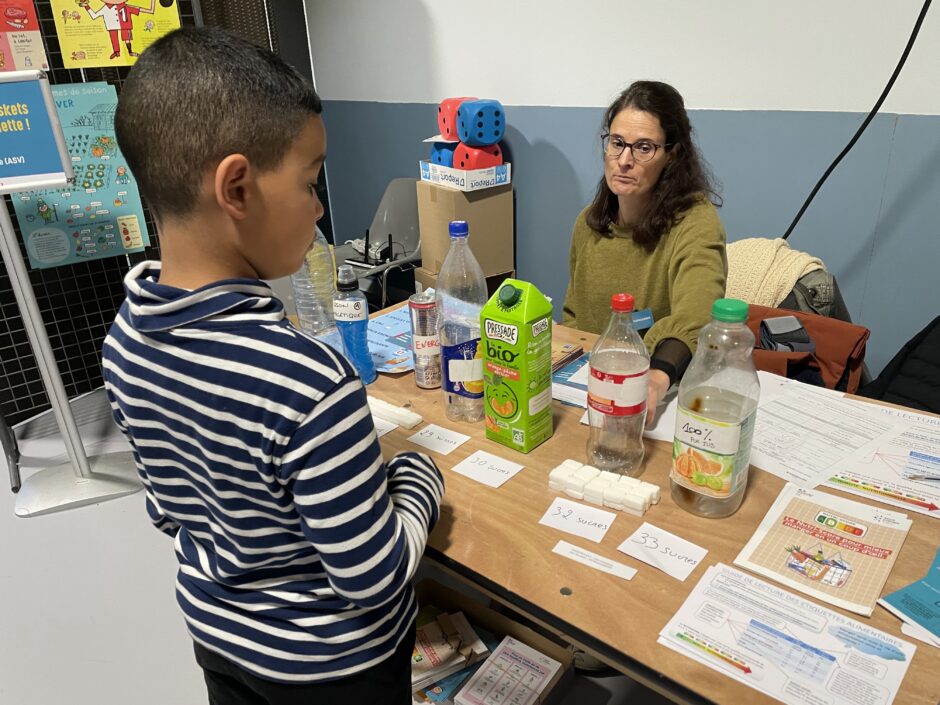 Obesity is one of the biggest problems in Venetian territory. Diane De Vanssay, Nutritionist at Atelier Santé Ville, was present at the forum to raise awareness of nutrition. "We're trying to show people the impact different drinks can have on their health and to encourage them to reduce their sugar consumption. We also offer a quick guide to encourage people to look at the Nutri-Score of the foods they buy. » This is how we learn that a fruit juice, even if it is 100% pure juice, is not the same as fruit or that there are almost 32 sugar cubes in a bottle of lemonade. The nutritionist also offers a natural energy drink recipe that can be made with just a few ingredients: water, 100% pure fruit juice, and salt.